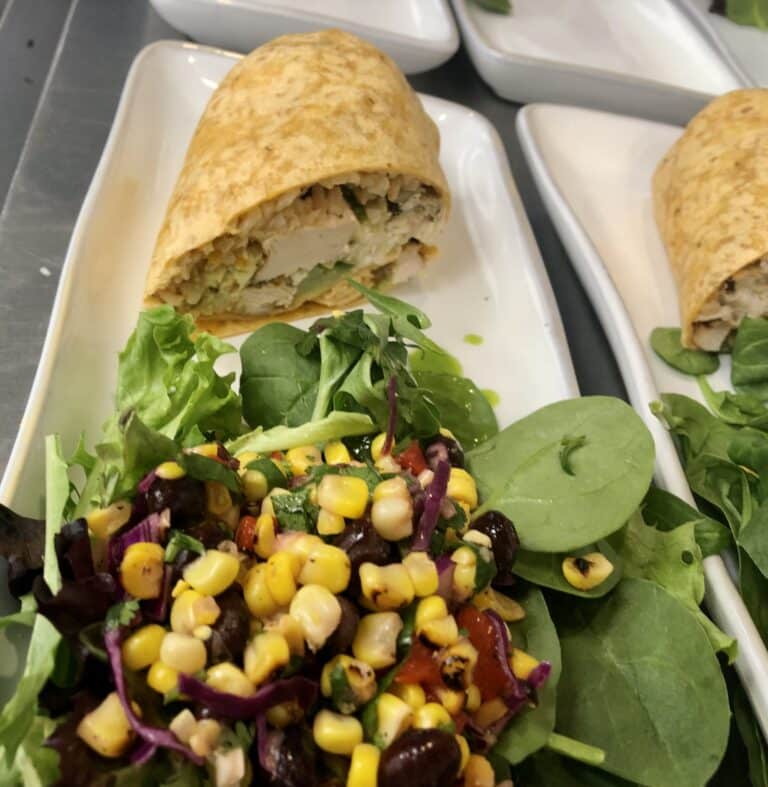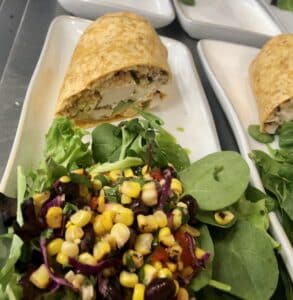 Ingredients
1-2

each

Tortilla, burrito sized

1/2

cup

Brown rice, cooked (season with garlic & onion powder)

1

each

Avocado, diced

1/2

each

Cucumber, diced

1/2

cup

Broccoli florets, minced

1

each

Lime, juiced

1/8th

tsp.

Kosher salt

1

6-8 oz.

Chicken breast filet, grilled & set aside

1/4

cup

Smoked gouda cheese, shredded
Instructions
Prepare rice and set aside. Season with chipotle powder or chili powder if you wish.

Prepare the avocado vegetable salsa by combining the avocado, cucumber, broccoli, lime and salt into a bowl and mixing well. Set aside.

Grill and cool chicken breast. Set aside then dice into bite-sized pieces when ready to assemble the burrito.

Shredded the gouda cheese and set aside.

Assemble the burrito by adding the rice, salsa, chicken and cheese into the tortilla. Fold and warm in a preheated cast iron pan if desired. Feel free to add extra vegetables or change the protein to pan seared tempeh or shrimp.
Notes
This burrito can easily be used as a delicious lunch or dinner. At Skyterra, we typically serve 1/2 of the burrito; however, some may need the whole thing and that is okay. This works well with a side salad of mixed greens, charred corn, black beans, tomatoes, red onion and Cilantro Vinaigrette.